1108 N.W. 116th St.
Oklahoma City, OK 73114

Office: (405) 755-6148,
Fax: (405) 755-6276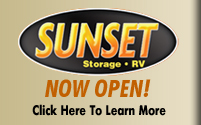 History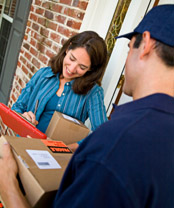 For the past 12 years Sunset Couriers has been ranked one of Oklahoma's premier and most reliable transportation services. Sunset Couriers has grown from a one-person operation in 1996 to a professional staff of 54.

We are a diverse company that offers a wide range of services to meet the demands of transporting delivery services. Our services include transporting banking needs for proof services; routing that compliments hectic scheduling and/or last minute needs; rapid deliveries and we are certainly proud of our reputation for having excellent on time deliveries as well as competitive pricing.

Some of our unique professional services also include Attorney filings at federal, state and local circuit courts, setting courtrooms for jury procedures, deliveries for national food companies and floral deliveries. Some of our clients include Oklahoma's most reputable law firms, advertising companies as well as investment companies.